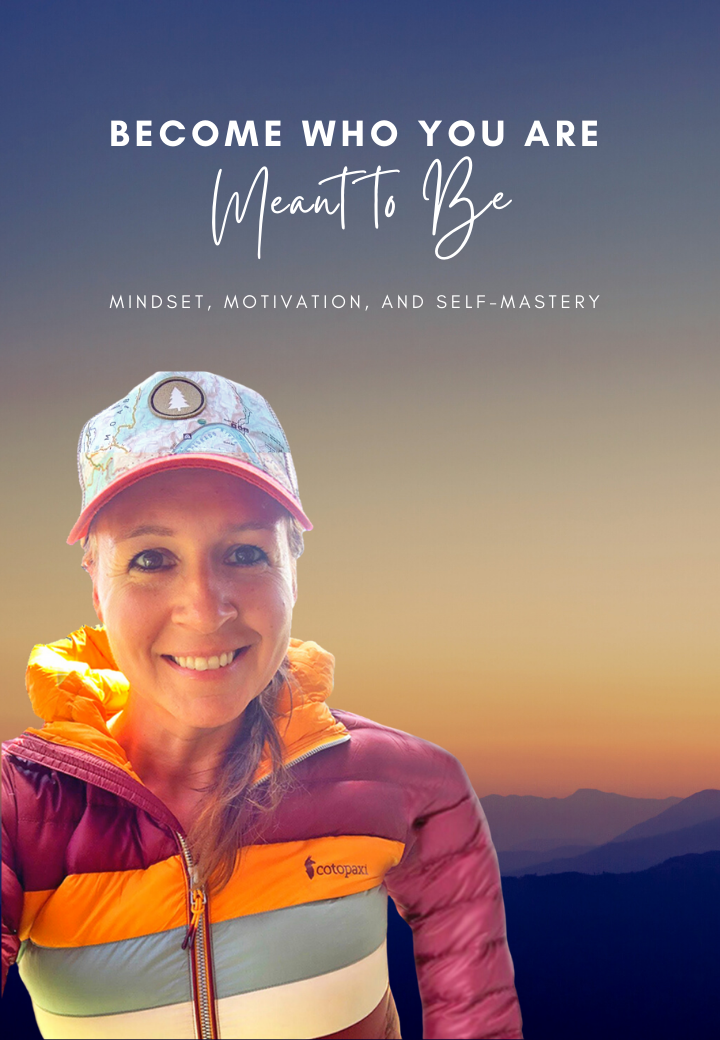 You're a high performer...
---
Who's burned out from chasing your goals...no matter how much you train, work, and grind, success is never enough.
The inner critic keeps trying to knock you down.
The same fears and doubts creep into your head.
The same worries if you'll never be enough to get what you want.
Your mind is your greatest enemy to becoming who you are meant to be.
---
And the truth is...
Most high performers are told that burnout is normal.
Or they're told to work on their "mindset" but have no idea where to start or what that means beyond the catchphrase.
So they stuck in the same thoughts and same version of themselves, only hoping that more grit and more effort will create the payoff.
But it will only lead to a download spiral.
Quick pep talks or self-help hacks only make you feel better for a moment, but don't address the real issue.
So we need to go deeper...
---
Here's how I can help...
I work directly with high performers, ranging from world class athletes to executives to unlock the emotional baggage that's holding them back.
By showing them how to break free from the deeper blocks and patterns that keep you stuck in self-sabotage.
Knowing where they came from. How to detach from them.
And rebuilding yourself from the inside out.
Because to create the change you want in your life, you ultimately have to conquer yourself.
Your next steps...
Discover the life-changing ways we can work together by checking out the resources below to help you break free from what's holding you back.
You came here for a reason. Trust it.
Dr. Jen
Your journey to transformation starts here...
EXPEDITION: YOUR PERSONAL EVEREST
Expedition is a 70-day intensive to conquer the mental and emotional blocks that have been holding you back. This is for ultra-committed individuals who are extremely driven and possess a deep hunger for transformation.
I accept people into Expedition by application only. If you are committed to doing everything you can to unlock your emotional baggage and achieve self mastery, click the button below to apply.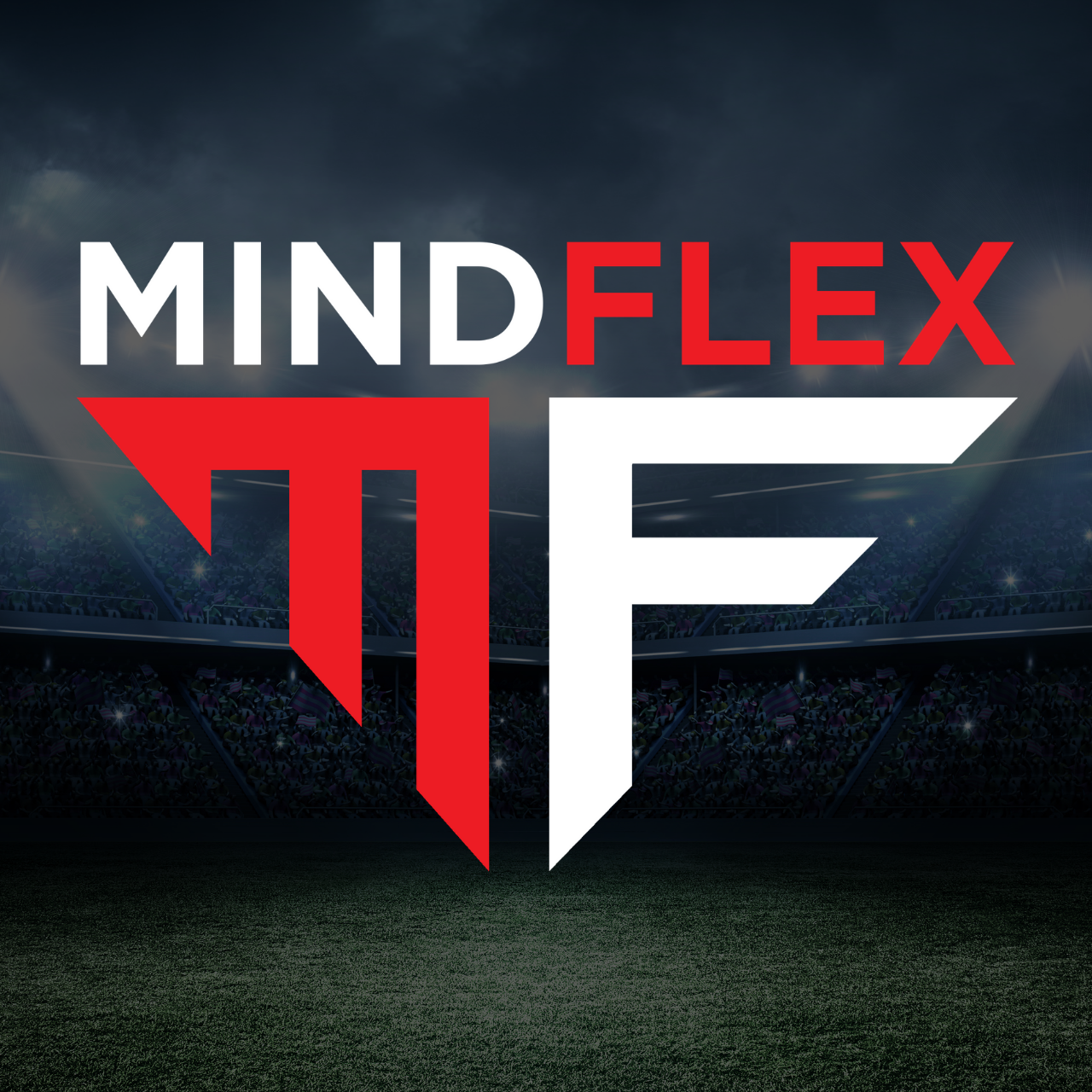 MINDFLEX: MENTAL CONDITIONING FOR ATHLETES
Every athlete looks for an edge, the ability to get 3% better everyday. They know winning and losing comes down to the smallest detail. That's why they train their mind as hard as their body to get consistent results.
MINDFLEX is designed to maximize your performance, overcome doubts, create bulletproof confidence, and dominate your biggest competitor...yourself. Get on-demand video trainings and livecasts every month.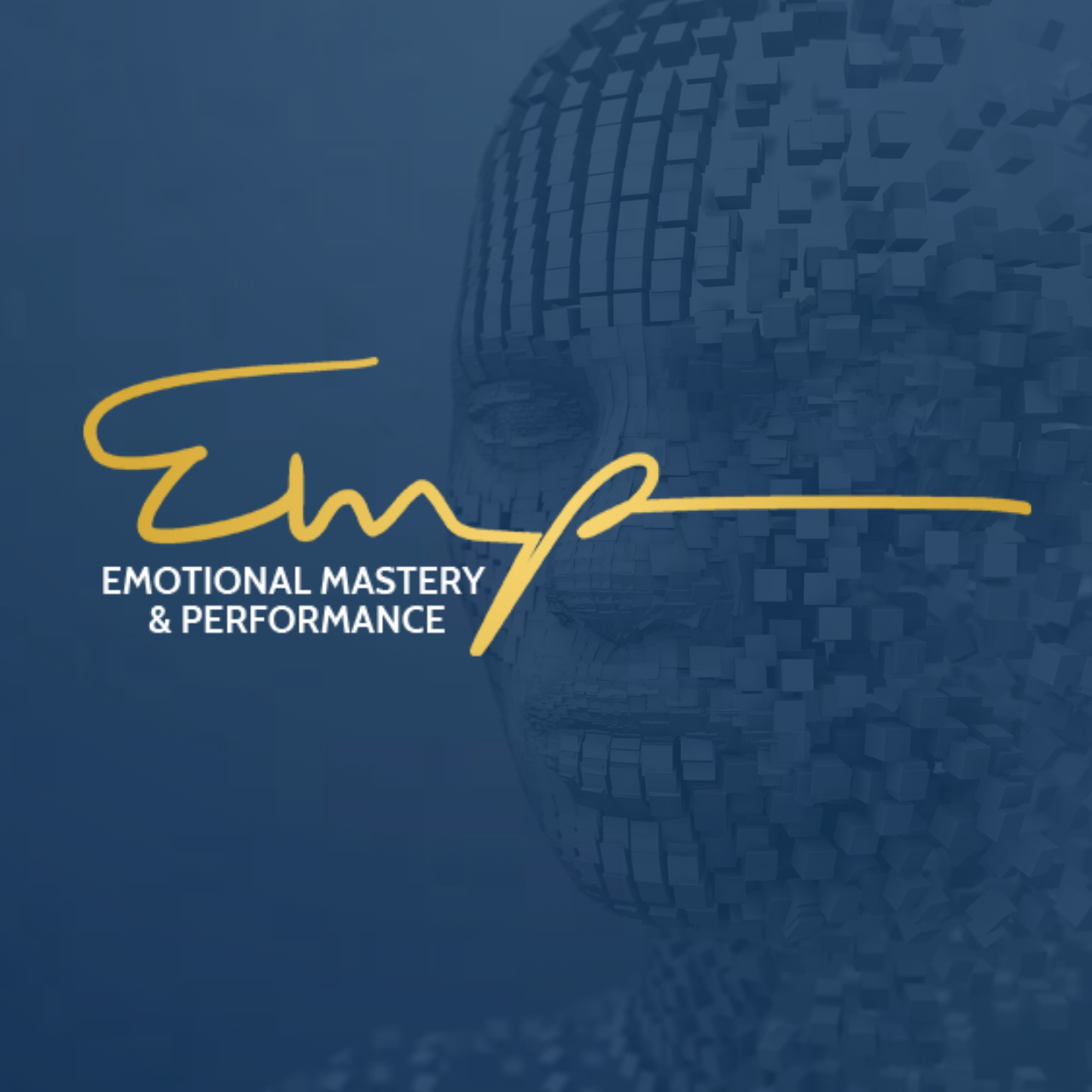 EMP: EMOTIONAL MASTERY & PERFORMANCE
If your company relies on people, you are vulnerable...
Your employees' emotions can destroy their performance. Their fears, doubts, anger, and anxieties affect every decision they make in your organization. 8 out of 10 employees are cracking under the surface. If you don't address the real, deeper issue, you can't fix it. I'll show you how.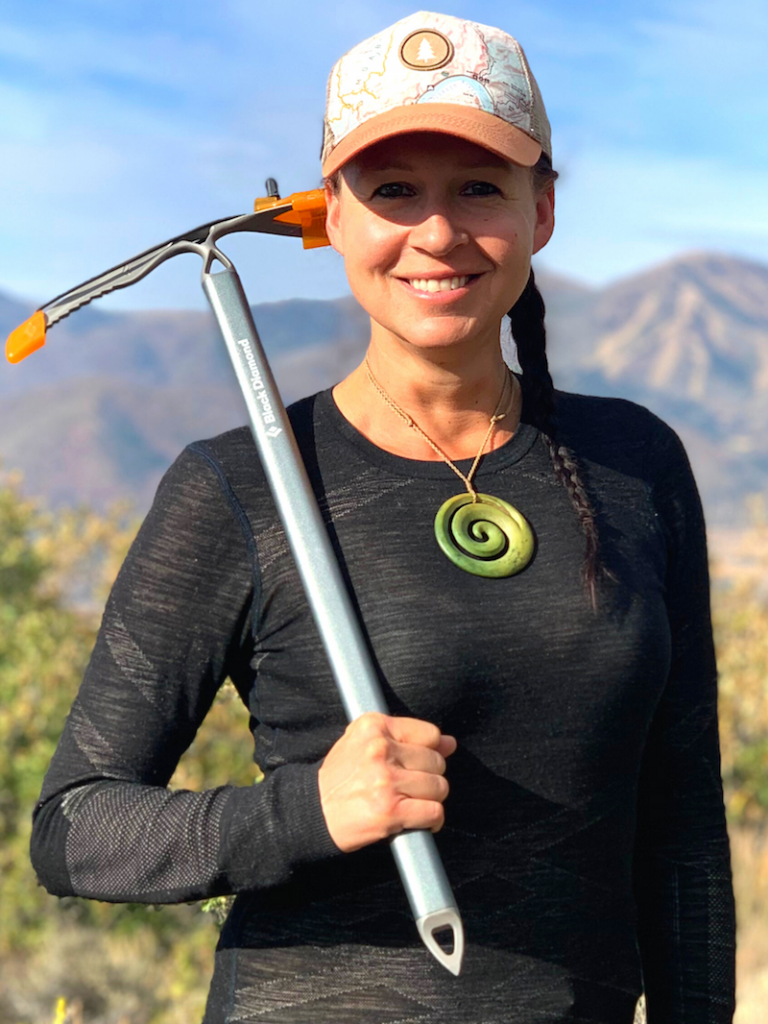 ABOUT DR. JEN
---
Dr. Jen is a mindset and performance coach, mountain athlete, and fierce advocate to building a life on your terms.
At age 34, Dr. Jen left the 9-5 world to travel the planet, climb summits, and help people wake up to their truth. She works with elite athletes, Olympic competitors, sports professionals, high-profile individuals and anyone craving to let go of the baggage that's holding them back.
Dr. Jen's superpower is transforming fear and blocks into world class mindsets and epic lives. Believing that everyone has a deeper truth waiting to get unlocked, Dr. Jen is a voracious creator of books, programs, and insights to help you break free. She's is the author of The 90 Day Life: How to Live More in 3 Months than You Have in 3 Years and co-author of the best-seller The Successful Spirit: Top Performers Share Secrets to a Winning Mindset and founder of Expedition, a 70-day coaching intensive designed to help you overcome the blocks holding you back and conquer yourself.
She has been featured on CBS, CW, TalentCulture, iHeartRadio, and more. Throughout her career Dr. Jen has worked with employees at Microsoft, NFL players, Triathletes, The Lady Gaga Tour, Broadway Performers, The Washington Ballet, The Kennedy Center, National Geographic.
Dr. Jen is an avid hiker, rock climber, cross-country skier, and mountaineer. Her personal goal is to complete the Seven Summits by 2035.
Get Started With These Books to Live Life on Your Terms
Top Notch Book. No B.S. Raw, Real Content!
If you are feeling stuck in your life, feel like you're missing out on opportunities, lack direction and/or focus this book is for you. It will challenge you to be your very best version of yourself. Dr. Jen has lived it herself along with coaching and consulting many people through the transformation. This is a must purchase!
David Glazer
I read this book at a time in my life …
I read this book at a time in my life when I needed it the most. As I was just feeling burnt out on running through the daily grind and not having complete fulfillment, this book has started to put me back on the path of taking back control and living life on my terms.
Nick
Inspiration and Strategy all rolled up in one
This book clearly and effectively lays out the framework to live more now. We often wait around thinking we have time to kill but the power of embracing impermanence teaches us that our time should be filled with exciting and bold things now not later. Dr. Jen Faber is an amazing coach and this book will open you up to new ways and new ideas to help you experience those beautiful "what if's" that nudges you to take action and live your best life now.
Nacrissa J Vil
Best-Selling Author of Digital Day Jobs
We live our lives like robots, doing the same things every day.
This book is so timely for me! For most of us, we don't always realize that we are in a rut. We live our lives like robots, doing the same things every day, every week, until life passes us by. I've only read the first three chapters of the book, and I already have a new awareness, like my eyes are opening. The way the book is written makes me feel like Dr. Jen is talking directly to me. I find myself nodding in agreement as I'm reading! Her message really resonated with me. I can't wait to finish the book and start this journey of getting unstuck and creating the life I want. Thanks, Dr. Jen!
Nuntiya Smith
If you want help making MAJOR changes in your life, this is the book for you!
Sometimes is tough to see past our own barriers, and in this book, Dr. Jen makes this sometimes impossible task possible! The 90 Day Life is packed full of practical steps you can take to truly enhance your life. My favorite part of the book was when she says "You are never too old, too broke, or too uncertain to tap back into what you want out of life." To me, this book shows how the human spirit can get buried, but not lost. Thanks for this amazing book and for sharing your experience and expertise, Dr. Jen!
Amazon Customer
More in 90 days!
The title of this book is aptly descriptive and the book helps take you through just that… How to live more in 3 months than you have in 3 years. The three sections reflection, priorities and planning, and action, sets and guides the reader on a journey of transformation.
The writing is well done and with a spattering of anecdotes and personal stories throughout, it keeps the reader interested. The chapters are just right in length and the thought provoking questions throughout were well received. At the end of each chapter there are direct questions to help the reader really dig in and get to the root of the fears, the shoulds, and the choices they have made. This makes it a book of reflection and action. I felt like I had my own personal coach or mentor right there with me!
Amazon Customer
NOW is the time!
Dr. Jen's zest for life and positivity jump out from the pages of this book. Her message can help each one of us to live a more fulfilling life starting today!
Dr. Nicole Bittner
This book is a MUST read!
We all talk about doing more, becoming more and following our dreams, but few really do it. This book will guide you to living your best life and forgo all the excuses, justifications and reasons why it can't happen now. I highly recommend this book to help embrace today and everyday to live the life you were designed to live.
Jeramy Freeman
Professional Bodybuilder
Jen Faber is a powerhouse of knowledge and has an amazing heart.
So this book, The 90 Day Life is just another phenomenal step in Jen sharing her enthusiasm for life with the world. If you are looking for purpose or need a road map to get to the best version of yourself, this book is for you!
Darlene Garcia
Self-Love Coach
If you are ready to challenge conventional thinking about life, love, and health – this book is for you!
Most of society falls into the conventional lifestyle path already laid out by someone else, for someone else. While this might be acceptable to some, others feel trapped; spending days, months, and even years yearning for more… wondering how they can break free from the 'box' of what they believe life is supposed to be like. If you are that person and are ready to challenge this conventional way of thinking about life, love, and health – this book is for you! Dr. Jen Faber's book provides the exact roadmap you need to figure out what you want, prioritize and plan, then take real action – so you can start living more in 90 days than you have in 3 years.
Timothy Meuchel
Best-Selling Author of the 10 Factor
The Perfect Book for Turning Around Your Life!
Jen Faber took her own 90-day life challenge and turned it into a book for us all. I have been fascinated with "periodization" (slicing your life into 90-day chunks) since I first learned about it several years ago. In Dr. Jen's book, you will learn how to clear your mind of obstacles and chart a path to more success than you can handle.
Jason
A World of People Living their Ideal Life is a Healthy World!
There is a common view that it takes years of therapy or self help classes or hundreds of self help books to discover what your passion is and live it. This book shatters that view. The author doesn't just tell you what to do, but first does it herself. This is a trait that gets me to listen when I read a book when the author shares their journey and uses it as an inspiration to empower others. I love that there is a plan with steps for reflection, discovery, and action. If you are ready to live the life you've been denying yourself, read this and actually do it.
Carmel