FEATURED IN

Give your team a refreshing perspective on life, time, and purpose, so they are more motivated to take action in their professional and personal lives.
Watch My Recent Appearance on CBS on How Work-Related Stress is Affecting Sleep.
THE CLOCK IS YOUR ADVANTAGE: How Urgency and Time-Hacking Can Increase Productivity and Decrease Stress
Description: This presentation turns conventional time management on its head. The reason why 1 out of 2 people are dealing with burnout today is because they focus on day-to-day work, stress, and success — and feel like they're constantly racing against the clock.
People also think the formula for doing what they want is to use time to wait for an opportunity in the future, rather than taking advantage of the time right in front of them to take action on their goals. So it leaves people distracted and filling their lives with more busy work.
In this keynote presentation, Dr. Jen will address how we overestimate how much time we have, but underestimate how quickly we can create new momentum in our lives instantly. From selling her successful practice to selling all of her possessions, Dr. Jen shares her journey of leaving everything she knew to rebuild her life, all by choosing to stop taking time for granted.
In this inspiring and impactful presentation, she reveals the 3 keys to leverage time in your favor, so you can be more productive, more motivated, and start living into the personal and professional life you want now.
At the conclusion of this presentation, attendees will:
1. Recognize how to take action on the goals they are putting off for the future, so they can elevate their purpose.
2. Understand the difference between time scarcity and time abundance, so they can create more momentum in their lives in less time.
3. Leverage urgency to break past fear and doubt, so they can be more confident in the direction of their lives and create a deeper impact.
TO ACT IS TO SUCCEED: How to Use Your Fears to Become Unstoppable
Description: If we were to take any dream you have in your own life that you've been putting on hold, the root of it will almost always come down to the fear of failure. Only by facing your fear do you strip it of its power and become motivated to act against it. The fear of failure is why so many people are burned out of work, life, and love, but stay where they are, because it's easier to feel safe and comfortable doing what you know than it is to push yourself.
In this powerful presentation, attendees will discover:
1. What their deeper fears are and how these fears act as barriers in their daily lives.
2. How to face their fears head on and leverage them as motivation to take action.
3. The courageous side of themselves, so they embrace and create positive changes in their lives.
LIFTING THE MASK: How Being Authentic Can Elevate Your Purpose
Description: Living into your authentic self is the cornerstone of a purposeful life.
Every one of us has the desire to express who we are, so why is it that one of the top regrets of the dying is wishing they lived a more authentic life? People box themselves in by doubt, insecurities, past decisions, and the opinions of others that they end up wearing a mask that covers who they really are.
In this insightful and eye-opening presentation, Dr. Jen will reveal her own struggles and breakthroughs to finding her identity and will help attendees lift their own masks and reconnect with their true values, understand their core priorities, and step into their deeper purpose in work and in life, all by discovering how to be authentic.
Currently booking engagements for 2018-2019. Dr. Jen can be booked directly by emailing booking@drjenfaber.com.
Dr. Jen Faber, DC, is a speaker and international mindset coach in the fields of motivation, goal-setting, stress and time management, and work-life balance.
Her engaging, lively, and interactive style is complimented by her refreshing perspective on overcoming burnout and living life with more purpose, all through an unconventional lens after leaving everything she knew to rebuild her life.
She is the author of The 90 Day Life: How to Live More in 3 Months than You Have in 3 Years, the #1 New Release in Stress Management, #1 New Release in Mid-Life Management, and #1 New Release in Personal Success & Transformation. Dr. Jen has been featured on CBS for her expertise in work-related stress and health.
Recognized as one of the "Top 10 Wellness Leaders to Watch" by Longevity Media, Dr. Jen empowers people to break away from burnout in life to live the life of their dreams. She started her career in the wellness industry and built a thriving six-figure house call practice, then transitioned to coaching over 5,000 health and wellness professionals out of practice burnout. Her innovative methods to creating a work-life balance have been featured in Modern Luxury Magazine and the Washingtonian.
Realizing that something in her life was missing, Dr. Jen sold her practice and everything she owned to live out of a suitcase and rediscover her purpose. After pivotal lessons in life, loss, and impermanence, she is expanding her mission by teaching unconventional ways to think, dream, and live, by breaking past fear and doubt, so people take advantage of the time right in front of them, rather than put their lives on hold.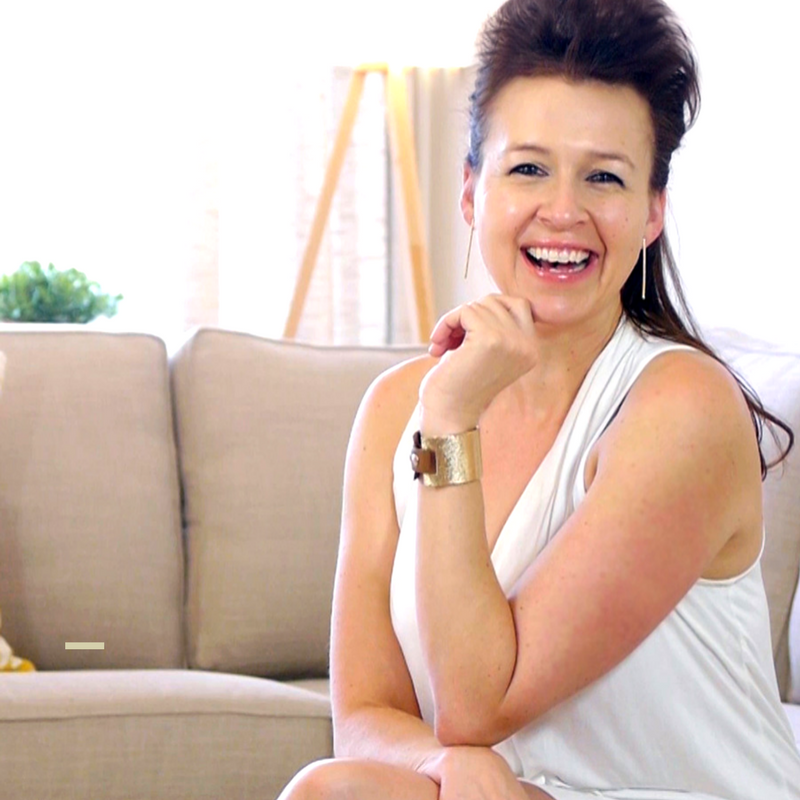 The 90 Day Life: How to Live More in 3 Months than You Have in 3 Years
Too many people think the formula for doing what they want is to wait for a "golden opportunity" to arrive somewhere in the hazy future, rather than taking advantage of the time right in front of them. This leaves them distracted, filling their lives with busy work and chatter.
The 90 Day Life is about helping people stop putting their lives on hold and start taking action now. If you adopt the 9-stage journey to rebuild your life in 90 days that Dr. Jen shares in this book, you will transform from living life on autopilot to being in the driver's seat.
"I have not seen a more actionable, simplified and complete 3-step process in my 30 years in the transformational, personal development industry. The reflective questions, relatable stories and insights, followed by a 90-Day roadmap will assist you in uncovering your unique struggles, strengths, and beliefs while moving you toward a move authentic and fulfilled path in your life."
- Anne Skinner - Transformational & Executive Coach, Keynote Speaker, Trainer & Author
To learn about Dr. Jen's new book "The 90 Day Life", go to 90daylifebook.com.
If you're interested in having me speak at an upcoming event, please email booking@drjenfaber.com or fill out the contact form with your event details.
I look forward to hearing from you and the opportunity to inspire your audience!